N.C. Baptist camps aren't just about fun and games. They're a place where significant decisions for Christ are made.
Christian camps aren't just about fun and games. They're a place where significant decisions for Christ are made. That's true for the current directors of each of the three N.C. Baptist camps and conference centers – Caraway, Caswell and Truett. In these brief profiles, they share about their own camp experiences, their calls to ministry and more.
Jimmy Huffman
Caraway Conference Center & Camps
After serving on the summer staff at Camp Caraway as a college student in 1983, Jimmy Huffman felt called to ministry.
On the very last day of camp when everyone was leaving, Huffman stopped by the lake and walked to the outdoor chapel.
"I just felt God's presence," Huffman said, recalling the life-changing moment. "I felt God saying to me, 'I want you to do ministry. I want you to follow Me.' I thought that was going to be [on] the mission field in some way."
Little did Huffman know that he was already standing on his mission field. He worked at Caraway for three summers while in college and would later return for much of his career. It's also where he met his wife and raised his family.
"God kind of brought me full circle," said Huffman, who has served as Caraway's director for the past 17 years. "I always thought I had leadership abilities, but being the director here has really enhanced that, challenged that [and] helped me grow."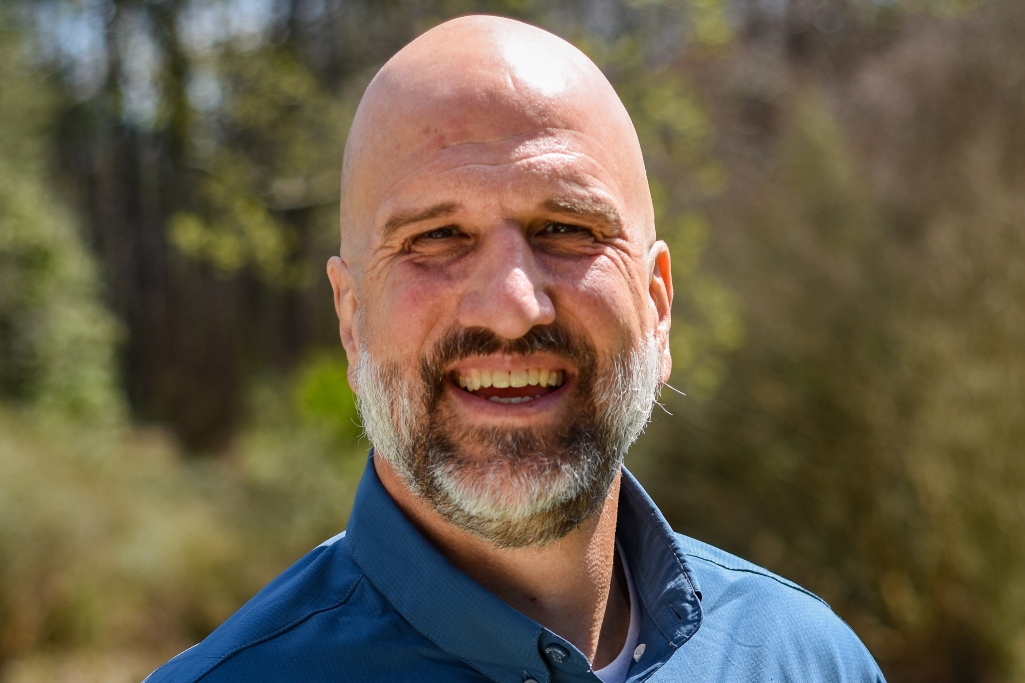 Kenny Adcock
Truett Conference Center & Camp
Before Kenny Adcock became director of Truett Conference Center & Camp in August 2018, he was recruited to be a counselor at Truett for a weeklong boys' camp, which even meant staying in a cabin.
That moment brought him straight back to his roots.
As a kid, Adcock always enjoyed being outside, catching crawdads and playing in the creek. Every summer growing up, his mom would drive him and some friends in their church van to Camp Caraway, where Adcock later worked as a summer staffer. After serving in a couple of churches, he started his own youth camp ministry called Screamin' Eagle Outfitters
"At the time, the statistics supported that 85% of all people who accept the Lord do it by the age of 18," Adcock said. "And 65% do it outside of the church. If you look at those statistics – which I didn't realize when I first started camp – where is the greatest opportunity to reach young people? Outside of the church and in a setting just like this."
Having been in camp ministry for the last 25 years, Adcock has used his experience to serve as Truett's director.
He's transformed the camp from being predominantly a hosting facility to running 16 programs, leading multiple renovation projects across campus, and building a team who loves the Lord and loves people.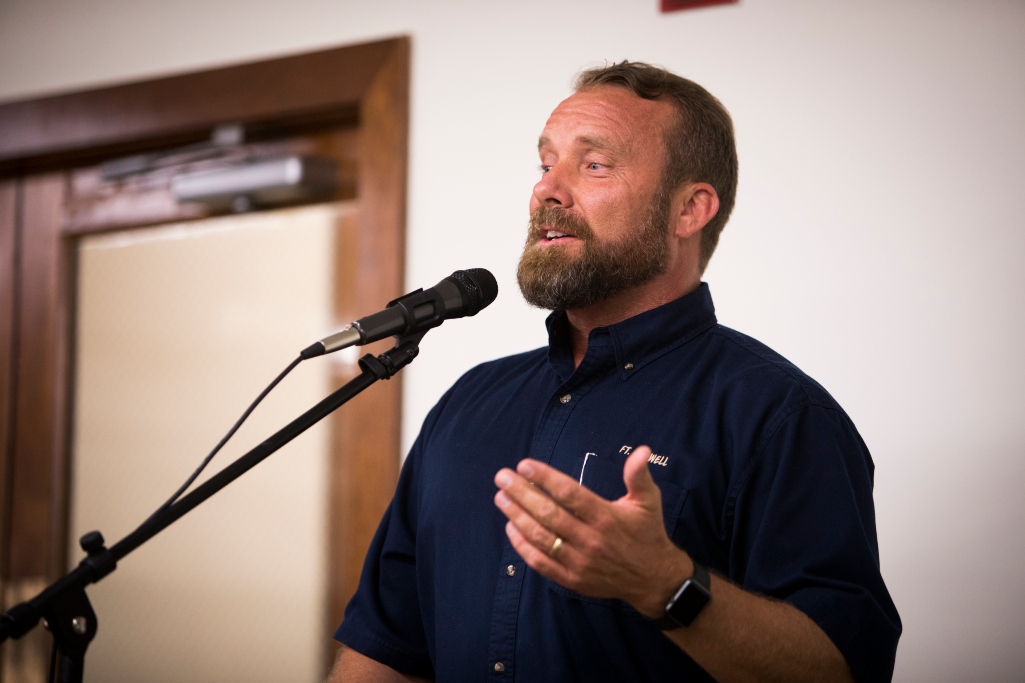 Brian Hemphill
Fort Caswell Coastal Retreat & Conference Center
Brian Hemphill and his brother grew up going to Caswell with their grandfather, a pastor who took a church group to camp each year. That's how Hemphill's father was introduced to Caswell, too.
"When I came as a youth camper, it was a special, special place," Hemphill said. "God spoke to me and moved in my heart. I knew that I wanted to come back and serve here."
While working as a summer staffer, Hemphill felt called into full-time ministry and met his wife, Heather. Right after college, Hemphill returned to Caswell, where he has worked full time for the past 30 years.
In 2017, Hemphill became Caswell's director. He's experienced quite the ride in running the camp.
"So far, we've had crazy, exciting, busy years with building new buildings and our busiest year ever (in 2019) to hurricanes and the pandemic," said Hemphill, adding that Caswell was open during the summer of 2020 by implementing extensive cleaning protocols and safety measures in accordance with recommended COVID-19 guidelines.
"God saw us through all of that," Hemphill said. "We just kept going, and God just kept blessing."
That statement is true for the Hemphill family line, too. All three of Hemphill's sons have worked as Caswell summer staffers while in high school and college.
by Lizzy Haseltine, contributing writer, Biblical Recorder
EDITOR'S NOTE: This article originally appeared in the May issue of the Biblical Recorder magazine.